Education
The presentation of the 6th Healthy Housing Award will be held the 4th of July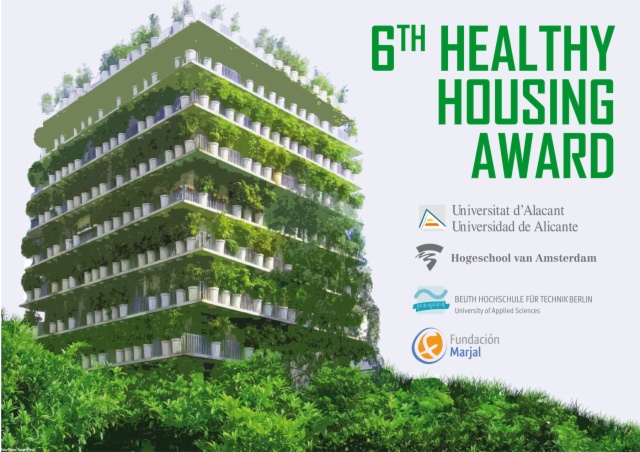 For second year in succession the Awards have a European nature, having the participation of the Hogeschool Vam Amsterdam, University of Amsterdam, and the Beuth Hochschule für Technik Berlin, University of Applied Science of Berlin.
Students must project a house in a constructed area around 200 m², placed in the centre of a 800 m² plot. There is an alternatively proposal to design a 15 houses complex in the same conditions.
Flexibility of space and possibility of adaptation will be specially considered. The jury will assess the constructive systems applied in the project with the criteria of high degree of sustainability and healthy solutions in the house.
On 2nd and 3rd July, students of the dutch and german universities will visit the cities of Valencia and Elche to know their architecture features and on the 4th July will be devoted to the exhibition of student projects to the jury. Also during that day, known architects from each university will debate on sustainable architecture.
The President of Fundación Marjal, Mr. Francisco Gómez, the Mayor of Alicante, Ms. Sonia Castedo, and the rector of the University of Alicante, Mr. Manuel Palomar, will participate in the Awards ceremony.
Related pages